Celebrate the grand opening of Theatre 1308 with eight days of music, art, film, philosophy, improv, poetry and stand-up comedy!
Marc Atkinson Trio with Cameron Wilson
Feb 23, 2019
Music that is melodically captivating, sensually charged and ferociously, technically awe-inspiring.
"a remarkable guitar player . . .innovative and dazzling"
– Vancouver Province
HYMM
Feb 24, 2019
Eight musicians from diverse backgrounds create a mesmerizing fusion of eastern & western music.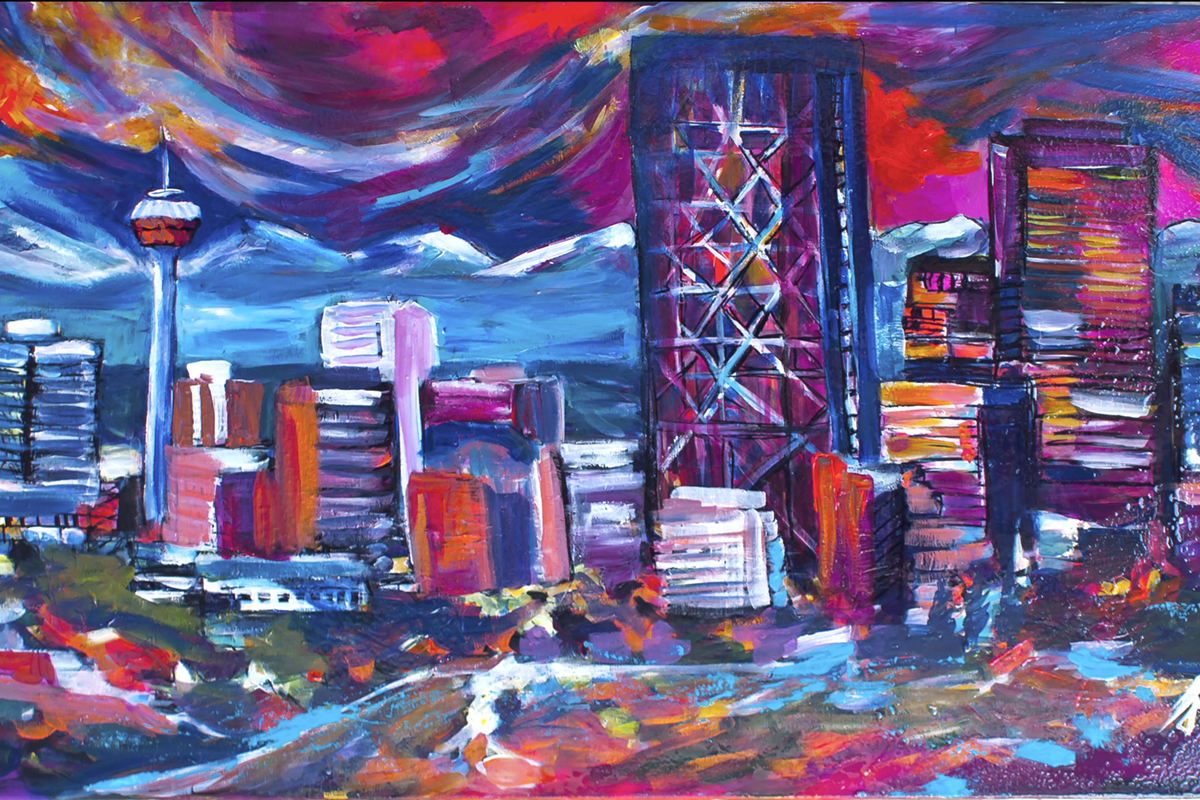 The Bright Side Art Show opening Reception
Feb 25, 2019
Join us at Theatre 1308 for the opening reception of The Bright Side Art Show, a group exhibition by visual artists exploring the theme of optimism.
Won't You Be My Neighbor?
Feb 26, 2019
Calgary-made short film Gross Indecency: The Everett Klippert Story is followed by the acclaimed 2018 documentary about the life and legacy of Fred Rogers, host of the popular children's TV show Mister Rogers' Neighborhood.
Philosophers' Café
Feb 27, 2019
U of C philosophers Dr. Tinu Ruparell, Dr. David Dick, and Dr. Chris Framarin in conversation on the topic of optimism in today's world. Featuring musique éclectique from the Penny Sanborn Trio.
the kinkonauts
Feb 28, 2019
The Kinkonauts, Calgary's Premiere Longform Improv Lab, present an all-star roster of performances. Featuring Built for Comfort, All Request Heartache, Duckface, and Starfleet Confidential, there's something to tickle everyone's funnybone!
Poetry Slam! featuring Sheri-D Wilson
March 1, 2019
Cheer on Calgary's best poets as they compete for a $500 cash prize! Featuring live jazz from the Redline Trio+1 and special performances by Calgary's Poet Laureate, Sheri-D Wilson.
Matt Falk
March 2, 2019
Called "Effortlessly Funny" by the CBC, Matt Falk has performed at Just For Laughs, The Halifax Comedy Festival and the Winnipeg Comedy Festival. Recently named one of the "Best of the Fest" at the Burbank Comedy Festival in California.
"...made us fall out of our chairs from making us laugh so hard!"
– Pembina Valley Online